GYM ADDRESSES:
ROUND ROCK SPORTS CENTER
RRSC – 2400 Chisholm Trail, Round Rock, TX 78681
PREMIER ATHLETIC CENTER
PAC- 8220 183A, Leander, TX 78641
NO FANS ON THE COURTS OR BENCHES
Please stay 4 feet away from the court sidelines to give referees and players room to participate without falling over fans.
Gym opening times:
RRSC
Feb 9, 8:15 am
Feb 10, 7:15 am
Feb 11, 7:15 am
PAC
Feb 9, 8:15 am
Feb 10, 8:15 am
Tournament Game Hours:
RRSC
Feb 9, 9am-10pm
Feb 10, 8am-10pm
Feb 11, 8am-6pm
PAC
Feb 9, 9am-5pm
Feb 10, 9am-9pm
GYM COURT MAPS:
PAC Court Map
RRSC Court Map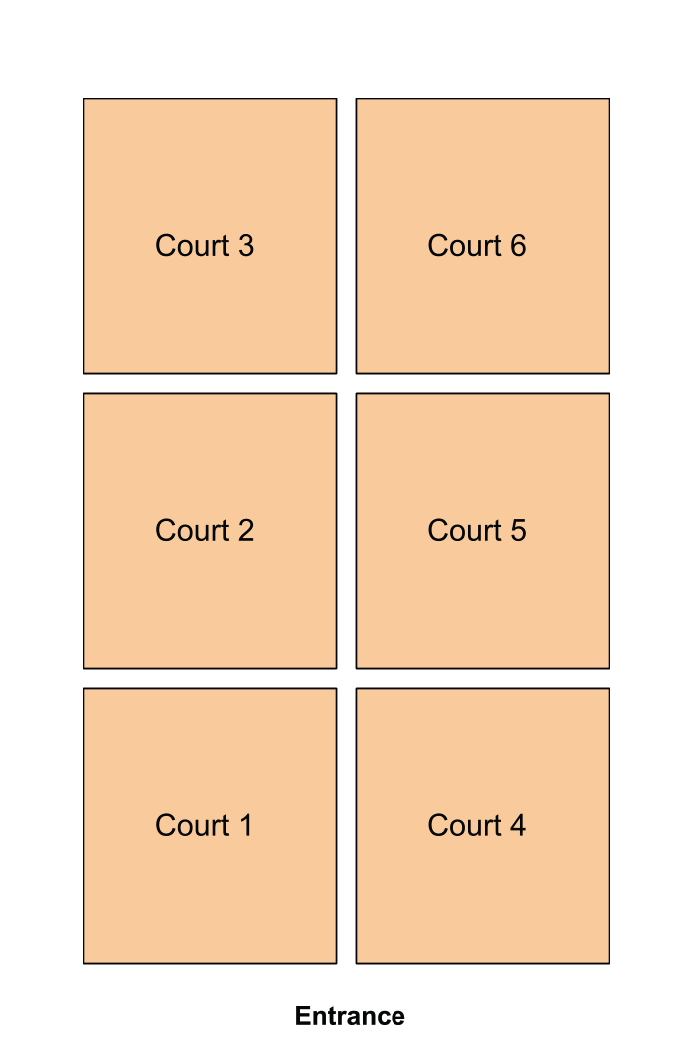 Gym Rules:
---
Coaches and parents, please help us by reminding your families to abide by the gym rules.
NO OUTSIDE FOOD, ICE CHESTS, LAWN CHAIRS OR PETS OF ANY KIND (EXCEPT SERVICE DOGS) ARE ALLOWED IN THE FACILITIES!
Bench Refreshments:
Only bottled water and sports drinks are allowed on the bench, but that is all.
Please be thoughtful to clean up your trash in the trash cans.
Absolutely no food, candy, juice, soda or any other concession items will be allowed on the courts to prevent damage to the courts!
PLEASE ASK EVERYONE TO RESPECTFULLY ABIDE BY THE GYM GUIDELINES THROUGHOUT THE EVENT.